RESOLUTION RECOGNIZES NATIONAL CANCER ACT 40th ANNIVERSARY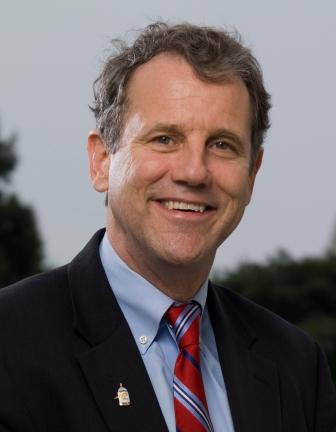 The U.S. Senate has passed a resolution recognizing the 40th anniversary of the National Cancer Act of 1971 and the more than 12 million cancer survivors in the United States who are alive because of the nation's commitment to research that has led to better cancer prevention, detection, diagnosis and treatment.
Senate Res. 347, introduced by Sherrod Brown (D-Ohio) with 45 co-sponsors, unanimously passed the Senate on Dec. 15. Government Relations staff at the OSUCCC – James worked with Brown to craft the resolution, which reaffirms the commitment of the National Cancer Act to make cancer research a national priority for addressing this pressing public health concern.
"Virtually all of us know someone who has been affected by cancer. We know a survivor or remember a victim," Brown stated. "And we know that cancer affects not just the patient, but also parents, family, friends and loved ones. This year, more than 1.5 million Americans are expected to be diagnosed with cancer. One out of every three women and one out of every two men will develop it in their lifetimes. But we also know that behind the statistics are stories of perseverance and strength that motivate us to fight harder and with one voice."

Brown said investments by the National Cancer Institute and the National Institutes of Health are supporting cancer research at sites across the country, including the OSUCCC – James. "But we also know challenges remain, and that's why in celebrating the 40th Anniversary of the National Cancer Act, we pledge our commitment to advancing cancer research.
"This bipartisan resolution reaffirms that commitment to address this national priority, and to make sure that cancer is one day a thing of the past."